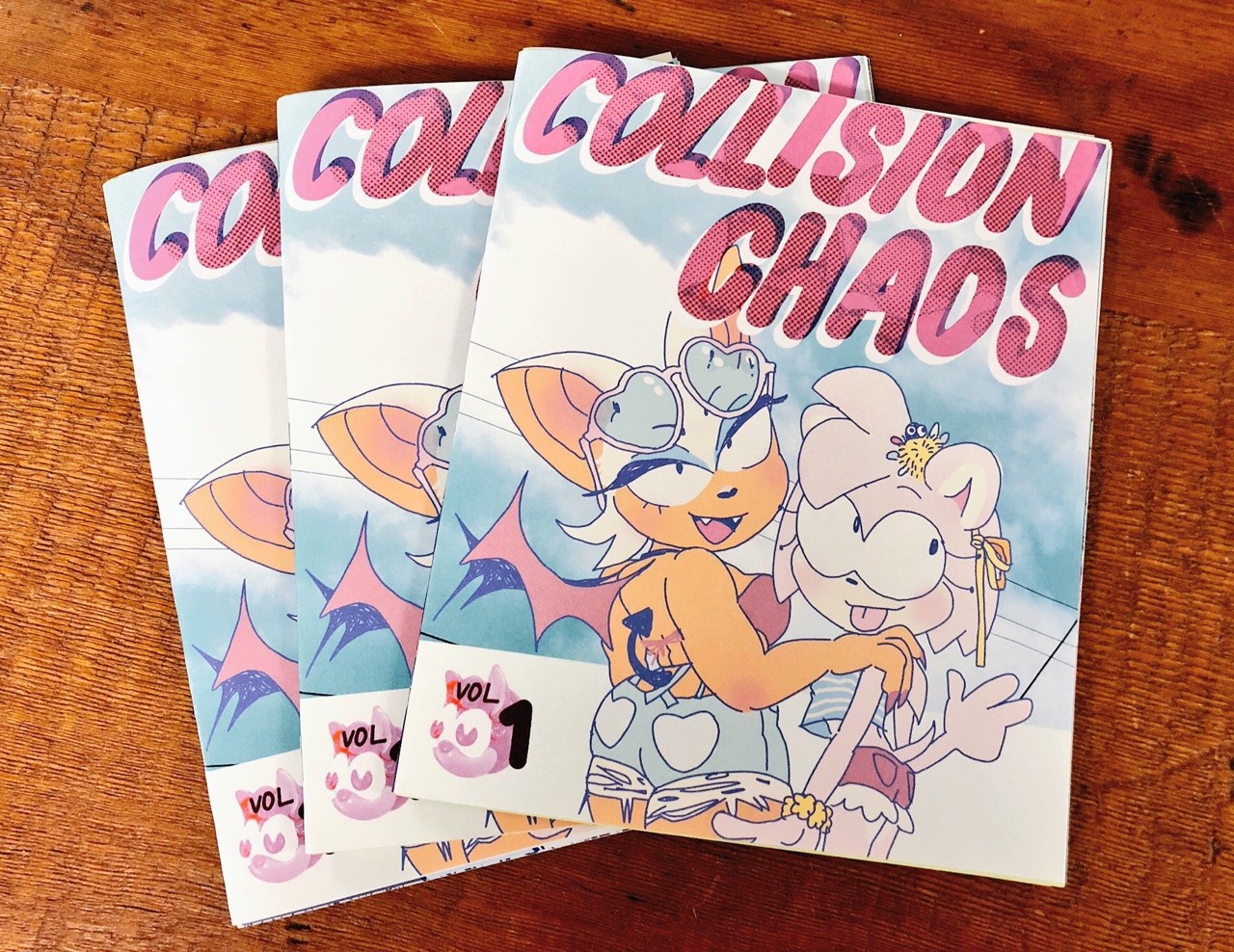 COLLISION CHAOS is a sonic the hedgehog fanzine i started in 2016. i'm fluid in sonic universe headcanon and i wanted to make the dojin/zine series i always wanted to see. COLLISION CHAOS is the direct descendant of my experiences growing up in the 00's sonic fandom.
COLLISION CHAOS_1
color/28 pgs
4 pg intro to amy/blaze dojin
saucy but SFW
digital/3D/photo
physical copies of this zine were printed and assembled by hand, 7"x8.5" on ivory paper. i only sell these when i table at comic festivals but you can also get a PWYW digital version.